Setting up your account from your welcome email
If you have received a welcome email from Turnitin, this confirms that the IT administrator has added you as a student, allowing you to submit your assignments to your classes. Below is a step by step guide on setting up the account.
Click the Set-up Account button from your Turnitin welcome email.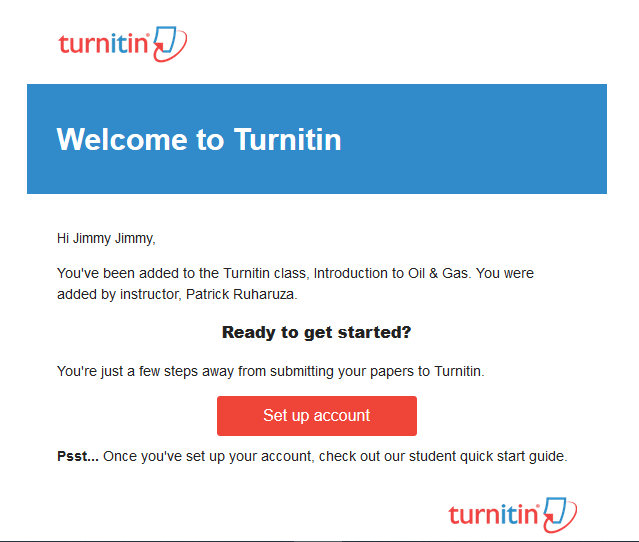 You will be redirected to an account setup page. To create your password, enter your email address (this must be the same email address to which your Turnitin welcome email was sent), along with your last name or family name.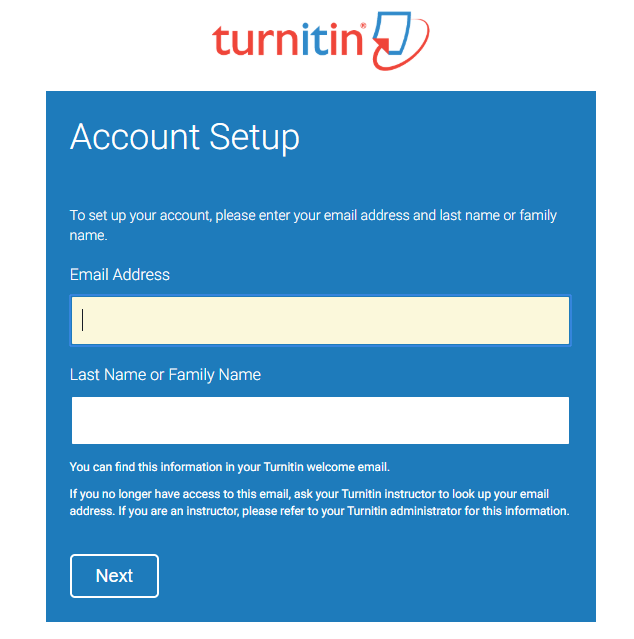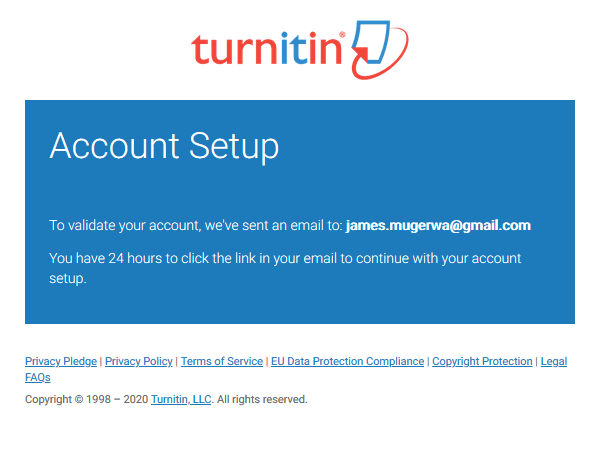 An email with the subject Create Your Turnitin Password willbe sent to you to continue the password set-up process. Click on Create Password to proceed.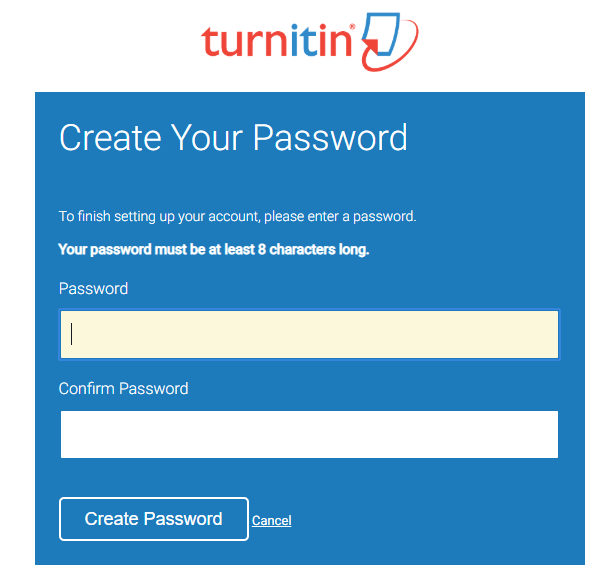 N.B: Please note that the password must be at least 8 characters long and not an easy guess.
Using your email address and newly created password, enter this information in the login fields provided.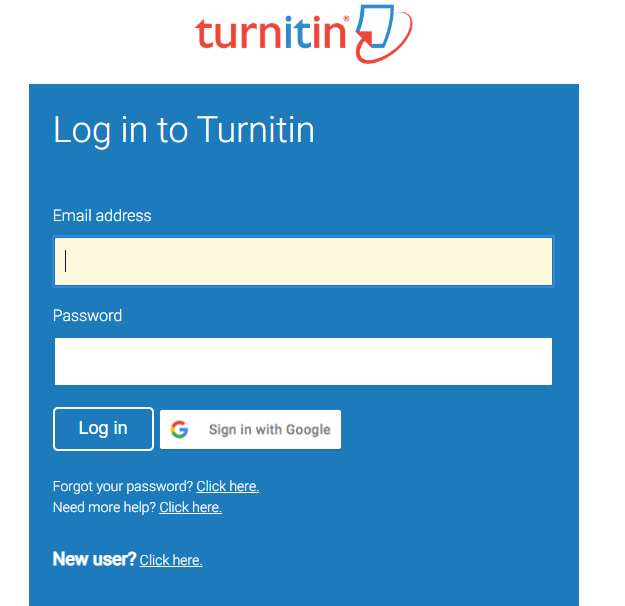 You will be asked to provide an answer to a security question, should you need to reset your Turnitin password.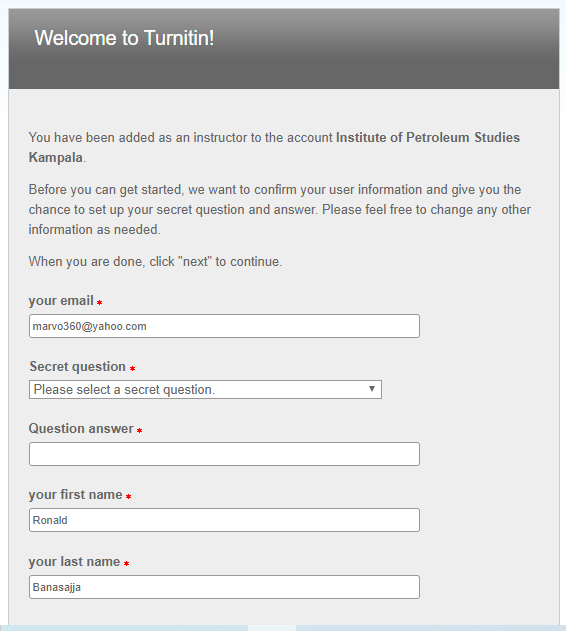 Click Next to continue.
Click the I Agree — Continue button to accept Turnitin's user agreement and enter the Turnitin service.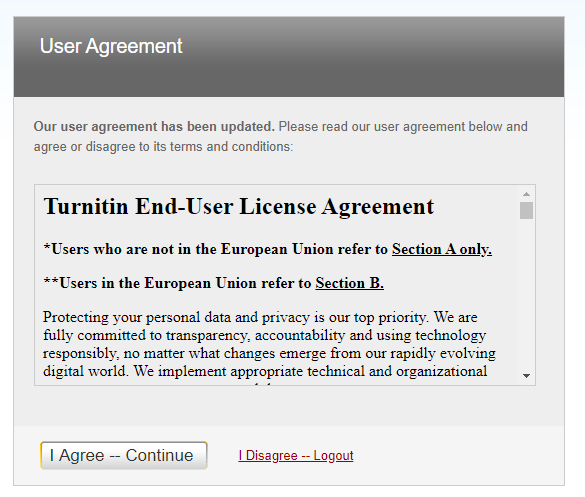 Once you're through, you should be able to see the classes you're enrolled in. See example below: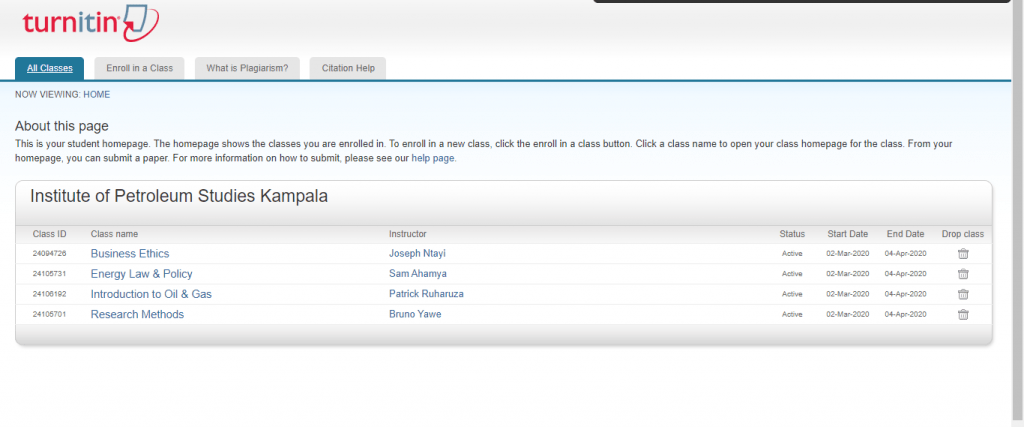 END